VAGINA TIGHTENING STICK 80G/30G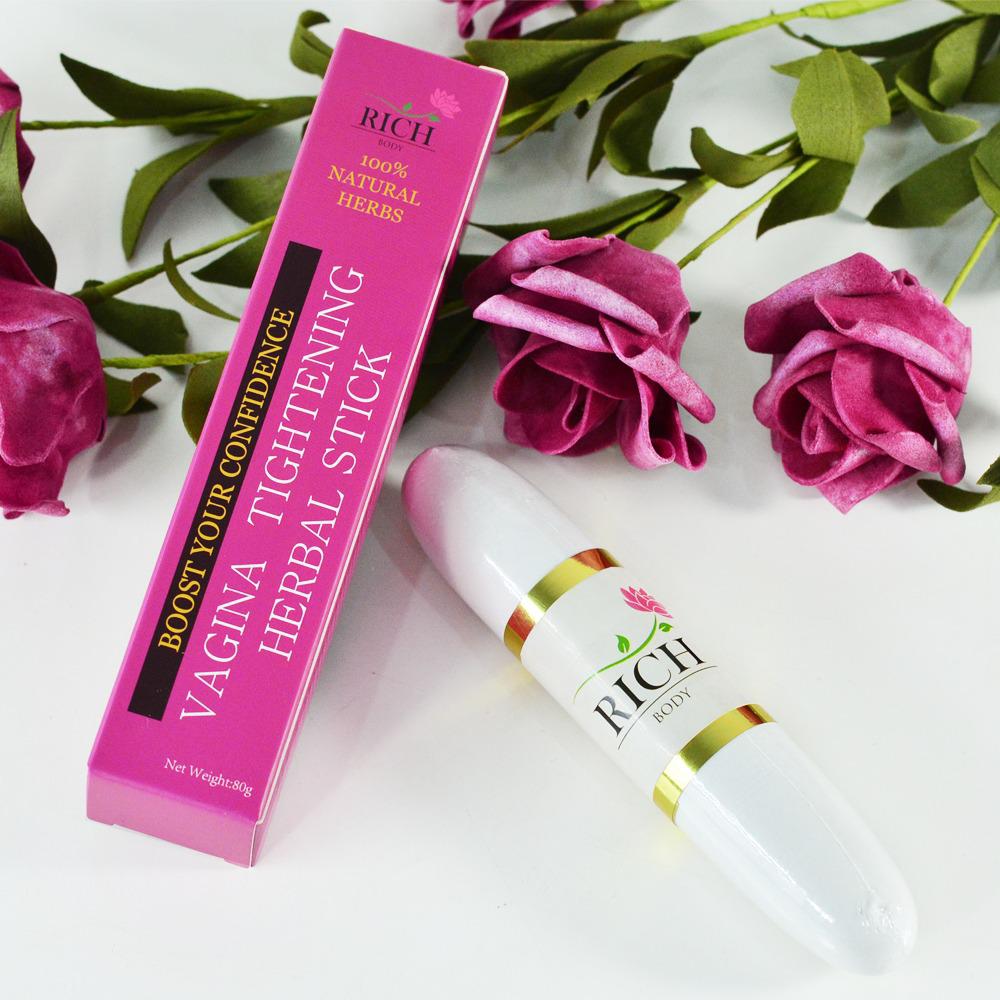 Vaginal tightening Herbal stick
It's a magic wand to bring back the old fervor and pleasure you once had in your intimate moments. If you've given birth, approaching menopause, or having issues affecting adversely the vaginal elasticity, Give this magic herbal vagina stick a try and feel more control over your body, enjoy and give immense pleasure to your partner. Let us reveal the miraculous effects of this effective remedy of ancient times.
Quick
Contrary to hectic and time–consuming pelvic exercises like Kegel it's a smart and quick way to restore elasticity and lost vaginal glory. Imagine no stress no hassle and you are super tight.
Easy
The magic stick is just the size of a cigar, easily inserted into the vagina, and just in a few seconds dragged out. In these few seconds, it will tighten vaginal muscles naturally without any pain or effort.
Risk-free
Vaginoplasty or invasive surgeries have the risk of complications. In the horror of horrors, they can cause scarring, pain, infections, and change in sensation. Then why not opt for the magic wand that sans any side effects if used correctly.
Low-cost option
There is no need to pay hefty bills for surgical procedures when a protected, risk-free solution is there.
Detox and balance PH level
It's not just a tool it's a remedy, the precious herbal ingredients are infused to maintain the vagina's PH level, balance uterovaginal flora, stave off bacterial infections, and eliminate odor and excessive discharge.
Moisturize
The most dreaded feeling that women face is the dry vagina, with herbal properties Vaginal tightening herbal sticks make the vagina wet and moist and eliminates the chances of pain and discomfort instantly.
Intensification of sexual feelings
The lack of sexual drive is one common feeling as you age or give birth. Its extraordinary herbal ingredients cause a natural increase in libido and help intensify sexual feelings. At first use, you and your partner will feel a surprising difference that's a guarantee.
Take Away
So next time you're taking shower, don't forget to lather up the gentle, safe, and moisturizing natural Rich beauty Yoni soap bar to revitalize, and refresh your intimate parts. And if you need a quick and efficient fail-safe way to revitalize vaginal strength adorn your feminine care aisle with Vaginal Tightening Herbal Stick right away.